A blend of HubSpot and Business Experience
We build on HubSpot for quite a while and we very aware of the huge potential of the platform as well as of its limitations. We master configuring it for business purposes and we are skilled in developing on the platform. HubL, APIs, CMS, HubDB, serverless functions, custom modules ... we know them all.
The best of the best is that we have a huge hands-on business experience and we can easily tailor the HubSpot solution for your purposes. We are programmers but business consultants too.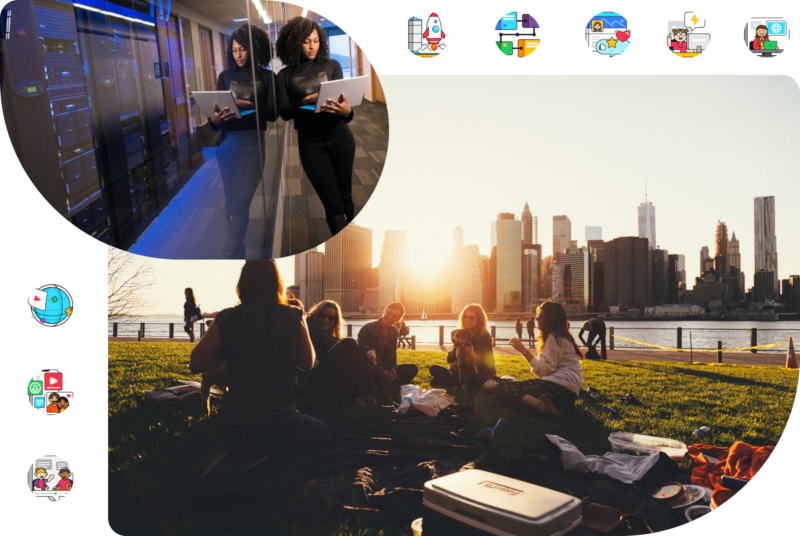 YOUR HUBSPOT JOURNEY STARTS HERE
Platform Implementation
Combining our hands-on business experience with HubSpot expertise
---
We do Business and Processes analysis

We perform HubSpot platform configuration (CRM, Marketing, Sales, Service Management)

We configure custom objects properties and custom objects as needed

We automate the interaction with your customers using forms and chat flows

We setup workflows

We create HubSpot dashboards and reports

We configure automatic leads collection from various channels, including Social Media
GOOD JOB!!! PLATFORM AND WEB ARE INTEGRATED
Static Websites
With HubSpot CMS
---
We configure your domain

We build your presentation website with awesome pages and landing pages

We integrate your website with HubSpot CRM, Sales, Marketing and Service Management tools

We improve SEO

We integrate the communication tools with your customers
AWESOME!!! EVERYTHING IS IN ONE PLACE NOW
Dynamic Websites
With HubSpot CMS and HubSpot platform
---
Everything from Static Websites

We create and deploy HubSpot dynamic content

We improve customer experience with the customer portals

We configure quotes and invoicing

We integrate with online payments

We integrate with your financial/accounting systems

We add dynamic content from external headless CMS platforms
GREAT!!! NOW YOUR EXECUTIVES ARE HAPPY
Reporting and BI
With HubSpot and Other Systems, in AZURE Cloud
---
We perform data audit and data cleaning

We prepare HubSpot Data for exports

We setup AZURE Synapse Analytics

We setup Azure Data Lake Gen2 Storage

We setup Power BI and Power Automate

We develop Synapse pipelines for data import

We build your data warehouse

Se develop dashboards and reports

We publish reports in HubSpot CMS
WOW!!! NOW YOU ARE A PRO
CMS Custom Modules
With HubSpot CMS and HubSpot Development Platform
---
We provide advanced CMS custom modules

We embed complex React apps and components

We enhance user experience through advanced technologies embedded in your site

We develop and adapt CMS modules dedicated to you

We adapt and fine tune the design themes
BRILLIANT!!! NOW, ONLY THE SKY IS THE LIMIT
API Integration
With HubSpot and our Development Platforms
---
We add identity management to your environment

We add SSO for your users

We setup your own APIs for your customers

We configure and publish your HubSpot Apps to be integrated by your customers

We configure and publish your set of webhooks to enhance M2M communication

We build your HubDB to store your HubSpot data in a more structured way